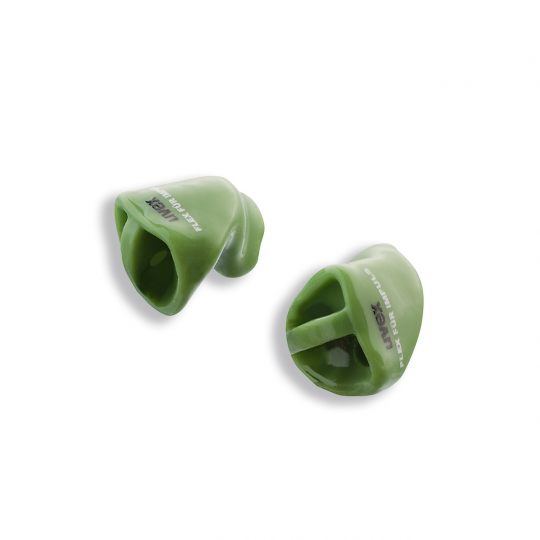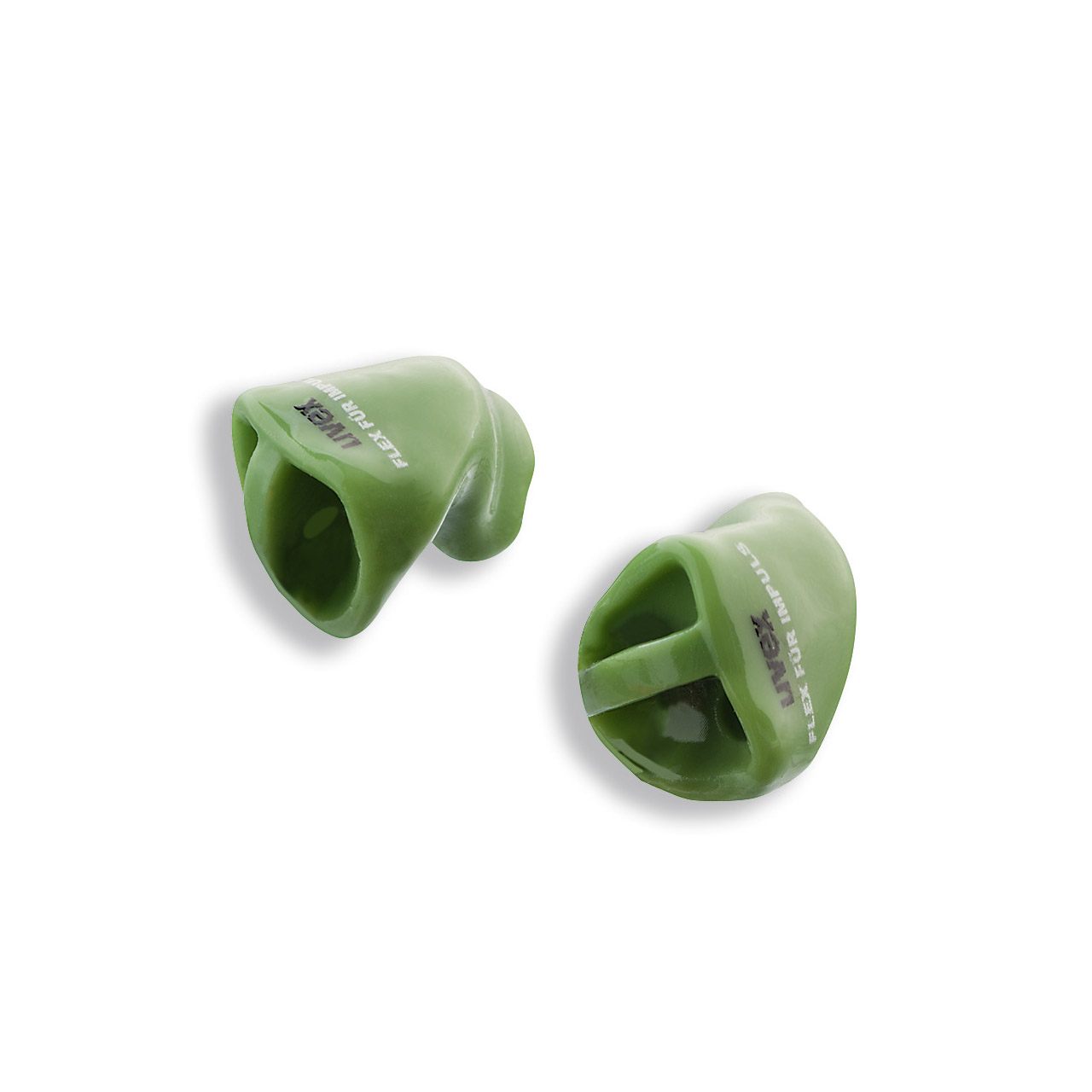 uvex high-fit flex for impulse otoplastics
article number: 6170323
SNR 28 dB (suitable for peak impulse levels of up to 172 dB)
soft silicone material
uvex high-fit flex for impulse – protects the ears even against loud impulse noises
uvex high-fit flex for impulse ear protectors are also suitable for shooting sports and won't let you down, even when exposed to loud impulse noises. They are also soft, non-slip and easy to clean, and feature shaped recessed grips making them extremely comfortable to handle.
General features
otoplastic hearing protection individually adjusted to the ear canal
colour: green
Protection features
meets standard EN 352-2 with additional requirements: S,W
suitable for peak impulse levels of up to 172 decibels
best possible protection with perfect fit and high level of wearer acceptance
Comfort features
high level of wearer comfort with soft silicone material
easy handling with comfortable grip
antibacterial nano-coating
Applications
For sport shooters (small bore and higher), hunters and supervisors of shooting events, we recommend always following the guidelines set out by the German armed forces:
Otoplastics must have a type approval for impulse noise.
The SNR value must be at least 26 decibels.
A functional test must be carried out when the otoplastics are distributed.
For very loud impulse noises, otoplastics may only be used in combination with suitable earmuffs. This allows the earmuffs to be taken off to communicate with other people, since the ear is still protected by the otoplastic.
Specifications uvex high-fit flex for impulse otoplastics
| | |
| --- | --- |
| Product family | uvex high-fit flex |
| Product type | otoplastic |
| Standards | EN 352-2 |
| Additional requirements (DIN EN 352) | S – signal hearing in railway track superstructure construction, W – alarm signal hearing, general |
| Insulation value (SNR) | 28 dB |
| Material | silicone |
| Colour | Green |
| Technologies | antimikrobielle Beschichtung |
Fragen zur Otoplastic?
Unsere Kollegen in Burgfarrnbach helfen gerne:
UVEX ARBEITSSCHUTZ GmbH
SBU Occupational Health
Würzburgerstraße 152
90766 Fürth
Germany
Telephone: +49 911 9736-1433