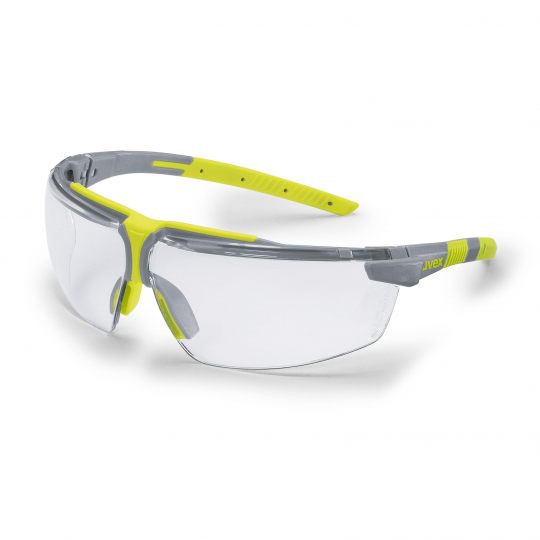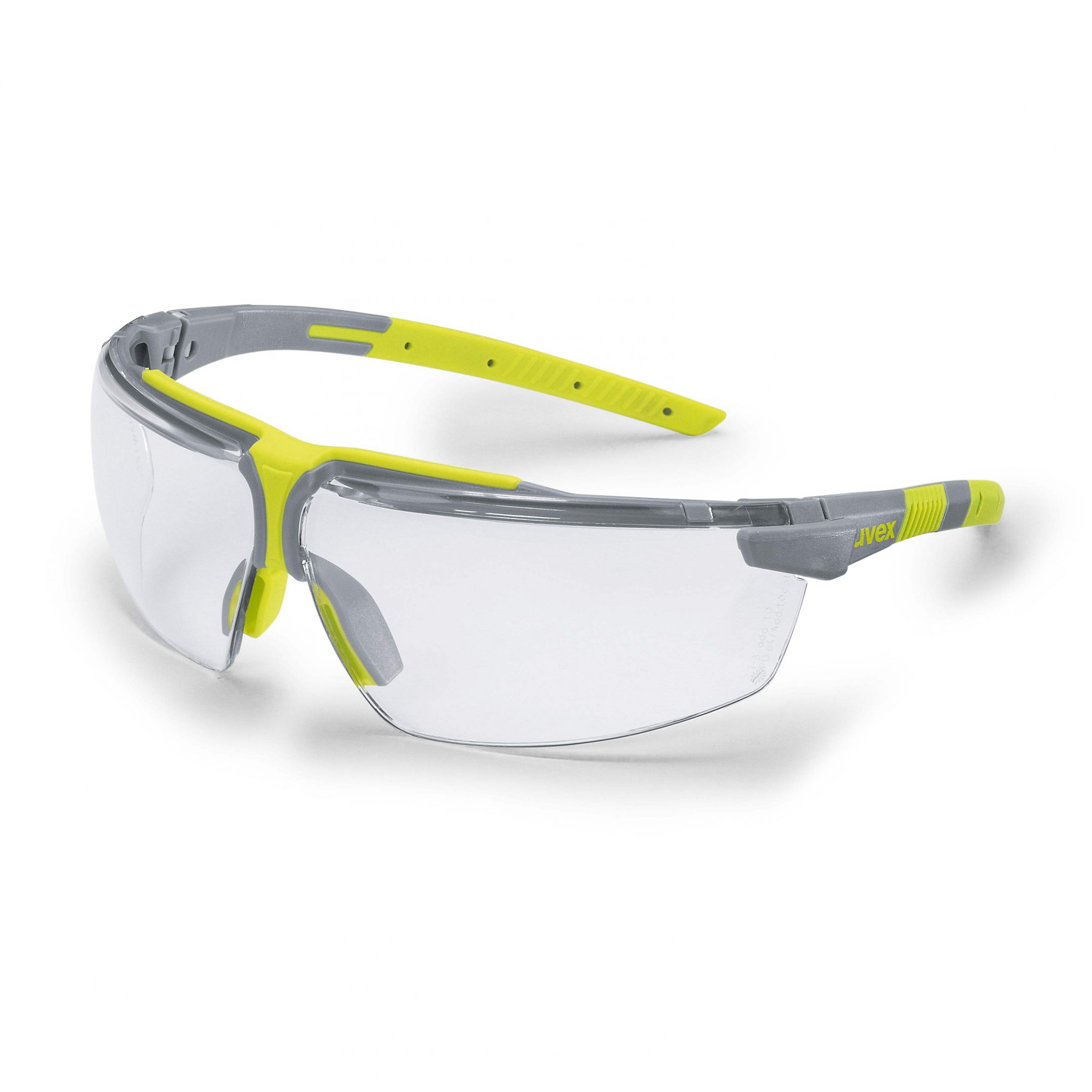 uvex i-3 add 2.0 prescription safety spectacles
article number: 6108211
prescription safety spectacles
2.0 dioptres
frame in anthracite and lime
with uvex supravision excellence coating: anti-fog on the inside, extremely scratch-resistant and chemical-resistant on the outside
uvex i-3 add 2.0 – best view in every situation
The uvex i-3 add are safety spectacles with invisibly integrated dioptric adjustment for close-range work. Eye strain is effectively reduced, for example when reading. The patented lens technology ensures a high level of immediate adaptation. At the same time, uvex i-3 add offers reliable protection and optimum wearer comfort. These safety spectacles are not a long-term alternative to a pair of prescription safety spectacles!
General features
fashionable, 3-component safety spectacles with innovative features
100 % metal-free
frame in anthracite and lime
PC lens, clear
Protection features
certified eye protection to EN 166 (note: due to EN 166 requirements, it is not possible to purchase frames without lenses)
labelling: 2C-1.2 W 1 FTKN CE
reliable UV 400 protection
anti-fog on the inside, extremely scratch-resistant and chemical-resistant on the outside (uvex supravision excellence)
reliable protection provided by its perfect fit: multi-level side arm inclination allows the wearer to adjust the spectacles to suit their face
adjustable nose loops prevent hazards caused by the spectacles slipping
Comfort features
soft, adjustable nose loops, soft, non-slip arm ends and metal-free hinged side arms (3-component technology) for high wearer comfort and to avoid pressure points
Downloads
Specifications uvex i-3 add 2.0 prescription safety spectacles
| | |
| --- | --- |
| Product type | prescription safety spectacles |
| Frame type | half-frame |
| Correction | 2.0 dioptres |
| Standards | EN 166 |
| Material | Plastic |
| Colour | Anthracite, Lime |
| Awards | pro-K Product of the Year 2012 |
Noch fassungslos?
Unsere Kollegen in Burgfarrnbach helfen gerne:
UVEX ARBEITSSCHUTZ GmbH
SBU Occupational Health
Würzburgerstraße 152
90766 Fürth
Germany